The OFPA Congratulates Gwynne Sitsker Our New Vice President!
edit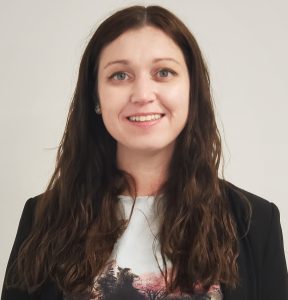 Congratulations Gwynne! 
The OFPA is thrilled that you accepted the position as our VP for 2022. 
Gwynne assists the OFPA with a lot more than being an Executive Board Member. 
Vice President; Lead Website Committee, Spring Planning Committee Member, Fall Planning Committee Member, Award Committee Member – Joined Board of Directors 2020
Gwynne is a food safety and quality specialist with a strong passion for the strategic development of food safety and quality management systems. She has over 10 years of experience holding various quality assurance and technical roles within the bakery industry.
Currently, Gwynne holds the position of Quality Manager at Embassy Ingredients – where she leads the Quality Department and maintains various certifications such as BRCGS, organic, gluten-free (GFCP), non-GMO verification project, kosher and halal. Gwynne is currently a member of the BRCGS Global Professionals Group, IAFP and OFPA. She is PCQI certified, maintains a BRC Professional status and holds a B.Sc degree in biological chemistry from Guelph University.
Please congratulate Gwynne in the comments below. 
Congratulations Gwynne from the OFPA Team!