March 28, 2022 14:00:00 - 15:00:00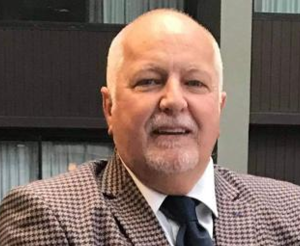 Please mark your email calendars, and save the date to attend this webinar!
Webinar Title: Risk Assessment Techniques for Food Safety Management Systems 
When: Monday, March  28, 2022
Time: 2 pm to 3 pm (EST)
Joining Information: Log in on the OFPA's Member Page!
Join Gordon Hayburn, Vice President & Quality with Trophy Foods to hear him speak about the different techniques of risk assessment and how they differ?

Webinar Presenter
Gordon has a thirty-five-year food safety career. He is the Vice President of Food Safety & Quality for Trophy Foods – the first company in the Americas to achieve the BRCGS AA+ grade and the first-ever winner of the BRC Manufacturer of the Year award.
Gordon has also worked as the  Director of Compliance for Tata Global Beverages and as the Technical Director for SAI Global Certification Standards. He has worked in Food Law Enforcement for the London Borough of Waltham Forest and in academia as a Senior Lecturer at the University of Wales Institute Cardiff in the BSc and MSc Food Science and Food Law Programmes, and as a part-time tutor on the University of Lancashire MSc. Food Safety Programs.

Peer and Industry recognition include: The IAFP Harold Barnum Industry Award, the BRCGS Approved Training Partner of the Year, The NSF Canada Food Safety Leadership Award, the OFPA Food Safety Professional Award and was honoured by the US Army with the Warrant Officer Coin of Excellence for his food safety work with the Service. He is extremely passionate about food safety.
For further information or to answer your questions in advance of the webinar, please contact the Ontario Food Protection Association by email at info@ofpa.on.ca

We hope you can join us.

Not a member?  No problem  - Register below!