October 19, 2022 13:00:00 - 14:00:00
Mark Your Calendar to Attend our October Webinar!
The OFPA is pleased to offer our members and non-members the opportunity to join our monthly webinars.
This webinar is FREE for our members, and non-members can join for a small donation to the OFPA.
When: Wednesday, October 19, 2022

Time: 1 PM - 2 PM EST
Title: Guidance and Strategies for an Effective Gluten-Free Management Program

Presenter Information:
Allen Rekunyk, Vice President, Certification Programs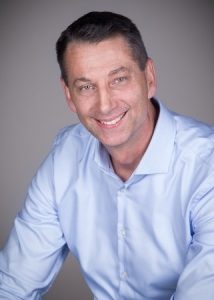 Allen is responsible for developing, overseeing, and executing the Gluten-Free Food Program
(GFFP) across North America and globally, with primary focus on business development
strategies and gluten-free certification activities in the Manufacturing and Food Service
channels. Allen has more than 25 years of executive leadership experience in the healthcare, food safety
management and financial service sectors. Allen previously served as Vice President, Business
Development with the Allergen Control Group where he successfully led the go-to-market
strategy for the Gluten-Free Certification Program.
"The greatest part of my job is being able to meet and talk to the people that have the most
important jobs in the industry of keeping our products safe and reliable. I get to hear their
stories and enjoy helping them find solutions that support their businesses and makes their
jobs a bit easier. My focus has always been placed on building strong relationships and
delivering outstanding customer service."

About the Gluten-Free Food Program (GFFP):
The Gluten-Free Food Program (GFFP) is developed by industry experts with standards founded
on globally accepted preventative, gluten-free safety approaches for the manufacturing of
gluten-free products. Implementation of the GFFP's certification increases consumer
confidence that manufacturing procedures have been reviewed by an independent certification
company and demonstrates legitimacy of the procedures and controls required to effectively
address the prevention of gluten cross-contamination and protect consumers with gluten-
related disorders.