Year Active Current Year Active Current Year Active Current Year Active Current Year Active Current Year Active Current Year Active Current Year Active Current Year Active Current Year Active Current
---
Past Board of Directors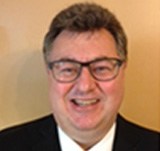 Joe Myatt
President ; Co-Chair Website Maintenance & QA; Co-Chair QA of Technical Articles & Event Posts; on Webinar Committee - Joined Board of Directors 2016
Joe graduated from the University of Guelph in 1987 with an Honours degree in Applied Food Microbiology and Agricultural Science.Joe has worked in the food industry over the last 34 years at Peter Macgregor Meats, Ault Foods, Agropur-Natrel, Parmalat, and Kraft Foods. He has held a variety of positions at the Plant and Corporate levels, i.e. Plant Quality Manager, Corporate Quality Assurance Manager/Director, Plant Manager and most recently Corporate Sanitation at Kraft Foods-Northeast (ON, QC, NY). Currently, Joe works for Diversey Inc. as their Sector Specialist ,Senior Field Microbiologist. Joe is a Certified HACCP Auditor with the American Society of Quality and is also a Specialist Registered Microbiologist with the Canadian College of Microbiologists (SCCM, RMCCM). Joe is adept at conducting sanitation assessments, pathogen and quality program troubleshooting,air quality testing (environmental,compressed air,plant air flow mapping), kaizen events,and training programs for food processing facilities. Joe brings his experience to bear when assisting plant sanitarians to provide uncompromising food safety and superior quality. Joe has taught Food Packaging, Quality Assurance and Microbiology at Seneca College (Toronto).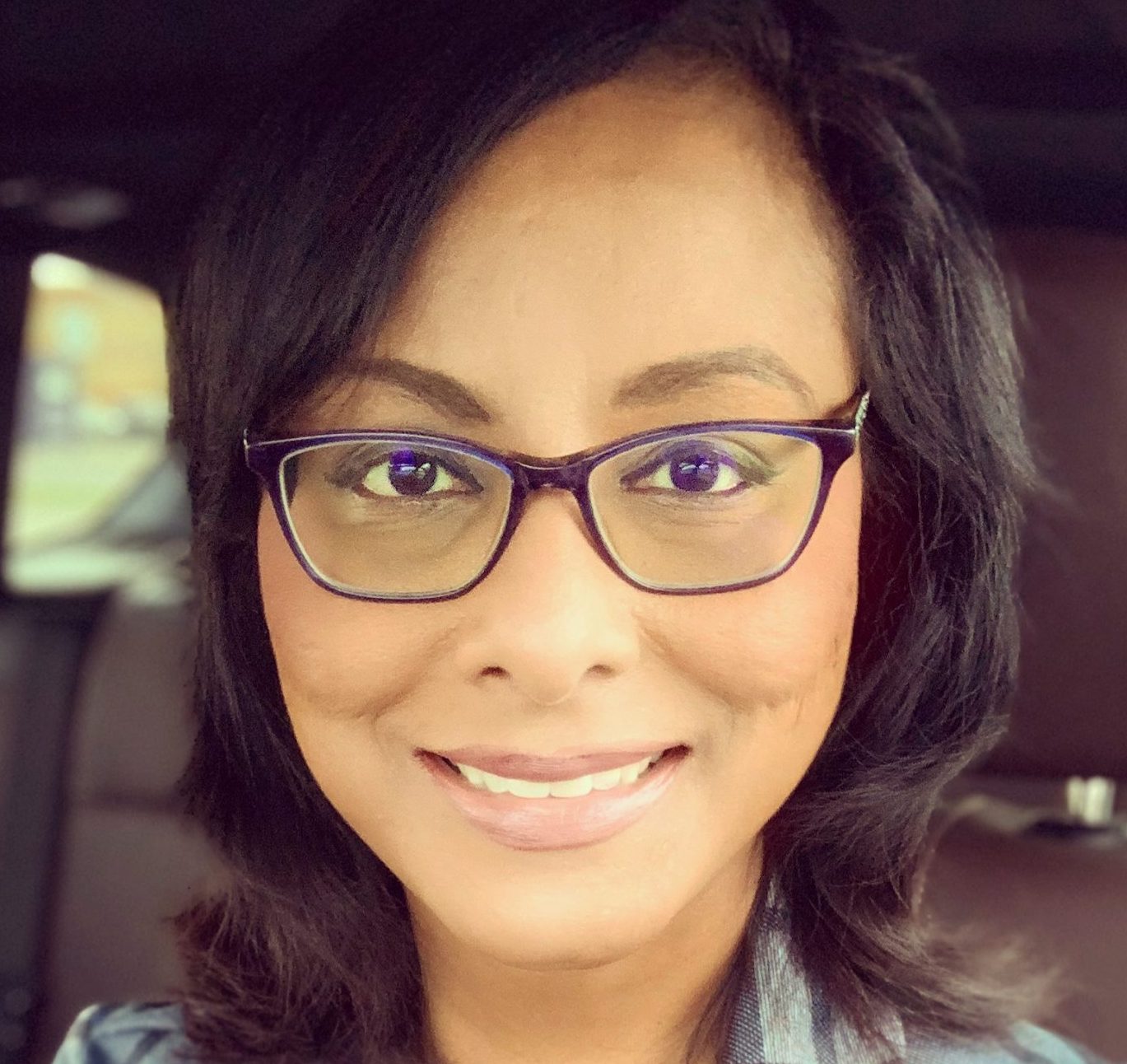 Nadia Narine
Vice President ; Chair Social Network Committee; Lead September 2021 Networking Social; Lead 2021 Fall Event - Joined Board of Directors 2018
Lumar Food Safety, CEO/Auditor/Consultant
Nadia has over two decades of experience in various Quality Assurance/Technical roles. She has worked within a variety of food manufacturing facilities, as well as retail, which include industries such as bakery, confectionery, and dairy. Nadia has expertise in Quality Assurance, Quality Control, Food Safety, and Hygiene. Nadia is a BRCGS Approved Training Partner for Food, Storage & Distribution, Packaging, Agents and Brokers, and Retail. With SQF she is a certified consultant, auditor, and trainer. Nadia is currently the Owner/President of Lumar Food Safety Services Ltd and is the recipient of the Approved Training Partner and Consultant of the year for BRC 2017, the Alumnus of Distinction Award from Centennial College in 2018, and Auditor of the year 2019 BCRGS. 
Nadia is currently a member of, IAFP, and OFPA.  She is the current Chair for the Sanitation and Hygiene Professional Development group for IAFP, the SQF Training center technical advisory committee representative.  Nadia's educational background includes Industrial Microbiology honors diploma, Marketing bachelors, certificate in management, Six Sigma, and ongoing courses for professional development in food safety. She has attended University of Toronto, Centennial College, and York University.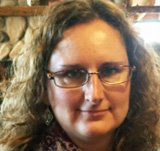 Angela Bernoski
Past President ; Letters of Commitment; Constitution & By-Laws - Joined Board of Directors 2015
An experienced Food Safety and Quality Assurance professional with over 25 years' experience in the food industry, Angela started her career at JM Schneider's working in the chemistry lab and then moved to Campbell's Soup where she became the Plant Microbiologist. The last 18 years she has spent her time at Piller's Fine Foods in Waterloo Ontario. She joined as a QA/ Lab Technician, was promoted to a QA Manager, and most recently to her current position as Director of Food Safety and Quality Assurance where she oversees two GFSI / HACCP Certified manufacturing facilities and the distribution warehouse. Angela eagerly brings her years of industry experience in food manufacturing, plant sanitation, microbiological analysis, auditing and her strong leadership abilities to the OFPA team of directors. Angela graduated from Seneca College's Biotechnology Program and she completed further studies at the University of Guelph Food Science Division. She is a proud graduate of Dale Carnegie's Organizational Leadership program certified by The University of Central Missouri and received the NSF International 2017 Food Safety Recognition Award for Leadership.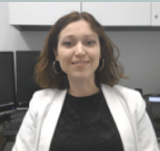 Gwynne Sitsker
Treasurer ; Finance Committee; Lead 2021 Spring Event - Joined Board of Directors Jan 2020
Gwynne is a food safety and quality specialist with a strong passion for the strategic development of food safety and quality management systems. She has over 10 years of experience holding various quality assurance and technical roles within the bakery industry.

Currently, Gwynne holds the position of Quality Manager at Embassy Ingredients – where she leads the Quality Department and maintains various certifications such as BRCGS, organic, gluten free (GFCP), non-GMO verification project, kosher and halal. Gwynne is currently a member of the BRCGS Global Professionals Group, IAFP and OFPA. She is PCQI certified, maintains a BRC Professional status and holds a B.Sc degree in biological chemistry from Guelph University.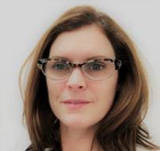 Laurie Sawyer
Director ; Chair Awards Committee Chair Partnership Committee; Lead Revenue Generation Committee; on Marketing Committee - Joined Board of Directors 2019
Laurie Sawyer is the Food Safety/Quality Assurance Manager at the vertical farm GOODLEAF Farms. She has 15 years in the food processing industry. Laurie has experience in commodities such as cereal; cereal bars; meat processing; baking and is now enjoying her time on the farm growing microgreen and baby greens.
Laurie graduated from Durham College with her Advance Diploma in applied sciences: food and pharmaceutical technologies and has a passion for food safety. When Laurie isn't on the farm she is experimenting in the kitchen or being a leader for the organization, Girl Guides of Canada.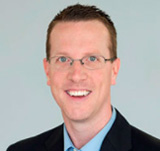 Greg Vallee
Director ; Chair Sponsorship Committee; Co-Lead 2021 Golf - Joined Board of Directors 2019
Greg is the Sales Manager with Bureau Veritas and as an OFPA Board of Director, organizes the Golf tournament and chairs the Sponsorship Committee. Greg also sits on the CMC technical committee and participates in sub-committees while also attending many industry tradeshows, workshops and conferences to stay abreast of the ever-evolving food industry.
Prior to joining Bureau Veritas, Greg occupied various FSQA/regulatory roles in the meat industry. Greg holds a degree in food science from the University of Guelph.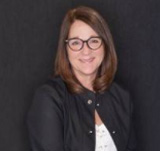 Denise Horseman
Administrator ; Chair Nomination Committee; Website QA - Joined Board of Directors Jan 2020
Denise Horseman is a creative and energetic marketing and events professional with exceptional communication, management and entrepreneurial expertise. She is an ideas person with strong execution skills through a combination of effective planning, research, critical thinking and determination. 

Recently retired from her marketing role at NSF International (a global leader in food safety, training, quality and technical solutions), where she implemented new and existing marketing strategies to highlight and boost the NSF brand.  Denise is an avid golfer, loves to garden and has a passion for interior design.  First and foremost, Denise's personal interests and activities get put aside to allow her to spend time with her five grandchildren.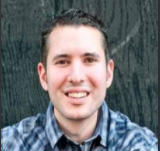 Brett Dooley
Director ; Chair Podcast Committee; Chair Marketing Committee - Joined Board of Directors Jan 2020
Brett Dooley offers over a decade's worth of experience in defining strategies and approaches necessary to deliver core business solutions while simultaneously demonstrating an uncompromising emphasis on client service and account performance excellence. He is a strategic thinker with a keen acumen for seeing the big picture; easily able to establish rapport with clients, colleagues, and senior leadership.

Brett currently holds the position of Food Safety Consultant with AFCO / Zep and works every day to promote Food Safety by providing industry-leading products and services. Brett has a true passion for Food Safety and helping his clients. When he is not working, Brett also has a passion for travel and always looks forward to new opportunities.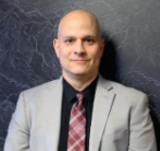 Paul Damaren
Director ; Chair Newsletter Committee - Joined Board of Directors Apr 2020
Paul Damaren is the Senior Vice President, Food Safety & Supply Chain with Perry Johnson Registrars Food Safety Inc "PJRFSI". Prior to joining PJRFSI, Paul worked for 15 years in the food and certification industry working with clients for their food safety, supply chain, brand protection, quality, environmental, health & safety, automotive, aerospace, medical and information technology requirements. Prior to working in the certification industry, Paul was a professional Chef/consultant for 20+ years working in major hotel chains, restaurants, private golf courses and food service organizations such as Aramark. Further, Paul was a member of the National Canadian Federation of Chefs and Cooks (C.F.C.C.) for 14 years, member of the Region of Waterloo Culinary Association (R.W.C.A.) for 14 years, President of the R.W.C.A for 3 years, special Events chairmen – R.W.C.A 1998-2000 and National Culinary Ambassador to Russia for 5 years.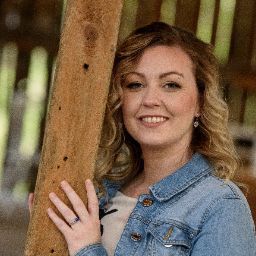 Megan Ruddy
Director ; Co-Chair Website QA Committee - Joined Board of Directors Aug 2020
Megan Ruddy has worked in roles within the food industry for over the last 10 years. She started her career in quality assurance and food safety within the produce sector where she implemented and maintained a HACCP program and prepared the facility for GFSI certification. She moved on to the bakery industry were she held progressive roles including QA Customer Care Team Leader, Supplier Quality Team Leader, and also worked in confectionary goods as a Compliance Manager. She has experience maintaining facility certifications such as BRC, Kosher, Organic, and RSPO. She is currently the Innovation Quality Manager at Restaurant Brands International.
Along with her Advanced Diploma in Pharmaceutical and Food Science from Durham College, Megan believes in continuing to build her knowledge. She is a BRC Global Standards Professional, is PCQI certified, and plans to continue to build on her professional knowledge with relevant certifications and courses. During her personal time she enjoys cooking Hungarian food with her grandmother at their family cottage, and spending time with her daughter.