McCain Foods Ltd, is a privately owned family business established in Canada in 1957.   McCain Foods makes one quarter of all the frozen fries produced in the world and has grown to be a global leader in frozen potatoes, with a total production capacity of more than one million potato products per hour across our processing plants around the globe.  In North America we have 15 food manufacturing facilities (6 in Canada).  McCain Foods Ltd. is not just a potato company, their offering also includes appetizers, snacks and desserts.
McCain Foods Ltd is committed to creating and evolving a "Culture of Food Safety and Quality", through focused and formalized recognition, awareness, education, action and continuous improvement.
This event will be an overview of the McCain journey to embed the food safety and quality culture with a focus on practices that reduce major incidents before they reach the customer.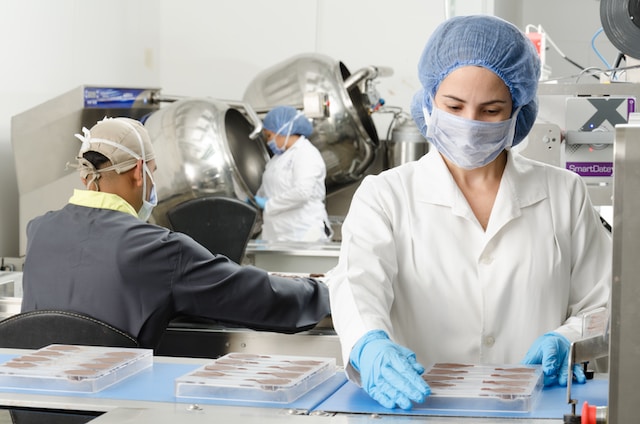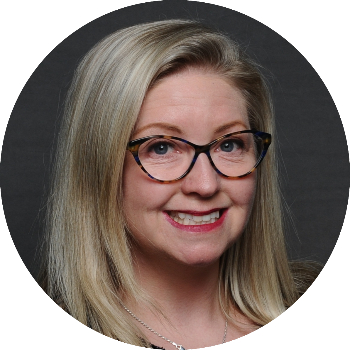 Director Business Development, McCain Foods
Amanda Melnyk
Amanda Melnyk has been with McCain Foods Ltd since 2019, as the Business Development Director on the McDonald's Canada Business.
She works closely across departments at McCain Foods Ltd, McDonald's Canada, and its Supplier partners to keep World Famous Fries & Hash Browns flowing across McDonald's Restaurants Nationwide. She is a cross-functional collaborator that blends optimism, creativity and insight into strategies that bring businesses effective and efficient results while always keeping the consumer needs in mind.
With a BSc in Applied Mathematics from Western University and over two decades of experience across commercial roles within leading manufacturers in the Consumer Product Goods (CPG) & Food Service Industries. She leads with a strong focus on both Customer and Consumer needs, while always looking for the unseen benefit in every situation. Recognized with A McCain Global Mars Star Award in 2022 and a McDonald's Canada Elevating the Arches Award in 2021. Amanda always strives to work on projects that delight her customers. Recent projects include adding Waffle Fry limited time offers to the McDonald's Canada Menu in 2022 & 2023 and the $1M Future of Potato Farming Fund Partnership with McDonald's Canada, which focuses on regenerative agriculture practices to improve the soil health with McCain's Canadian Potato Farmers.
Amanda resides in the Greater Toronto Area with her husband Chris and their two young children.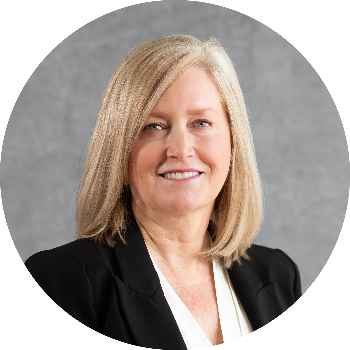 Customer FSQ Manager, McCain Foods
Linda Lofquist Boor
Linda Lofquist Boor is a Food Safety Quality professional with over 30 years of industry experience. With a degree in Food Science & Technology from the University of Minnesota, she began her career in the dairy industry, quickly learning how important the culture and commitment to Food Safety & Quality is to build trust with customers and consumers.
Linda has been with McCain Foods Ltd. for 18 years, currently in a FSQ Customer Support role focusing on the McDonald's business across North America. She continues to collaborate and build on the foundational principles of a strong FSQ Culture. As co-lead of the McCain NA Culture Committee, she is an advocate for Food Safety and Quality, and recently facilitated the implementation of an engaging and recognition based food safety program across all NA McCain sites.
Linda resides in the Chicago area, with her husband, daughter and three very large puppies.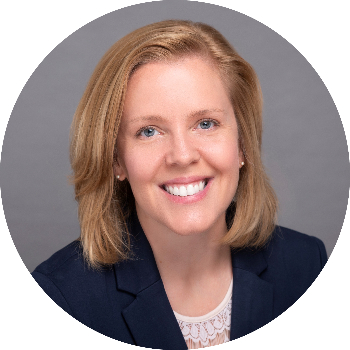 Senior Manager Quality Systems, McDonald's Restaurants of Canada
Jill Varley
Jill Varley is a Quality, Compliance and Continuous Improvement dedicated professional with over two decades of experience in food manufacturing Quality Assurance, Retail Private Label Quality and Development, and now Quick Serve Restaurants Quality, Regulatory and Nutrition. She has led the Quality Systems and Associate departments at McDonald's Restaurants of Canada since 2020.
Jill holds a Specialized Honors Bachelor of Science Degree from the University of Guelph in Nutritional Sciences, and has worked across a range of industry categories including ready-to-eat fish, meat, bakery, export distribution, retail private label, sole source infant and hospital nutrition, fitness nutrition, Natural Health Products and now Quick Serve Restaurant.
At McDonald's, she is dedicated to embedding the quality priorities in the holistic business in collaboration with continuous excellence and lean office principles. Jill believes that assuring the priority and understanding of quality in everything we do will continuously improve the consumer experience. She is changing the mindset of the company to focus on prevention, and with that has led projects to achieve consistent year over year double digit declines in poor performing trends coupled with significant dollar savings, further building the credibility of Quality Systems as a trusted business partner. Jill believes that at the heart of this success is how we feed and foster our Food Safety Culture.
Jill lives in the Greater Toronto Area with her husband and 4 (crazy) sons. Her favourite McDonald's item is the iconic Fries.
November 14, 2023
2:00pm - 3:00pm